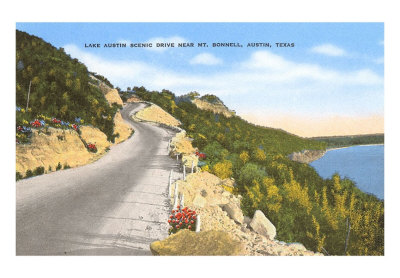 Reasons I love Austin and I REALLY miss it today:
1. Green grass
2. Water everywhere that is mostly blue, and does not have cars, dead animals etc. in it
3. Festivals happening all the time
4. Places to explore that won't make you end up somewhere scary
5. Green grass
6. My family
7. Levi's family
8. Tall trees that provide dappled sunlight
9. Barton Springs
10. Green grass
11. Soft breeze, not blow-your-contacts-out wind
12. Free concerts to good bands
13. Relaxed atmosphere
14. Casual clothes
15. Green grass
16. South Congress
17. Chuy's, Chuy's, Chuy's
18. Woods to explore near my house and Levi's house...which we don't normally explore when we're home but the fact that they exist in Austin...so great.
19. Hey Cupcake
20. Green nature exists
Well...Happy Tuesday! Levi and I have a banquet tonight that Beltway is hosting for all the people involved with Children's Ministry at the church. That should be fun! And I'm bringing dinner to the Smith's tonight since they just had their little baby Caden! Life is great in Abilene, but ohhh how I miss nature. And our families. And Austin in general. One day!